Helping Children with Autism Light Their Own Path
The Invo Family of Companies is no longer taking on new clients for home and center-based Applied Behavior Analysis (ABA) Services.

If you have any questions, please contact us at 800-356-4049.

iSHINE is designed by doctorate-level BCBAs for children with autism aged five and under. It's where our littlest learners make the greatest gains.
Why is iSHINE Right for My Child?
At Invo, supporting children with autism and their families is our whole world. iSHINE is Invo's outcomes-focused program that brings the benefits of traditional applied behavior analysis and preschool through a programmatic, behaviorally-focused approach. iSHINE is designed by doctorate-level Board Certified Behavior Analysts specifically for children with autism and other developmental delays to support a successful transition into kindergarten as one of the overarching therapeutic goals.

Kindergarten Readiness At It's Best
iSHINE - Where Children With Autism
Light Their Own Path
iSHINE - Helping Children With Autism Light Their Own Path
Our iSHINE Program is aligned with the kindergarten entry requirements in each state.
One Setting Designed for Children With Autism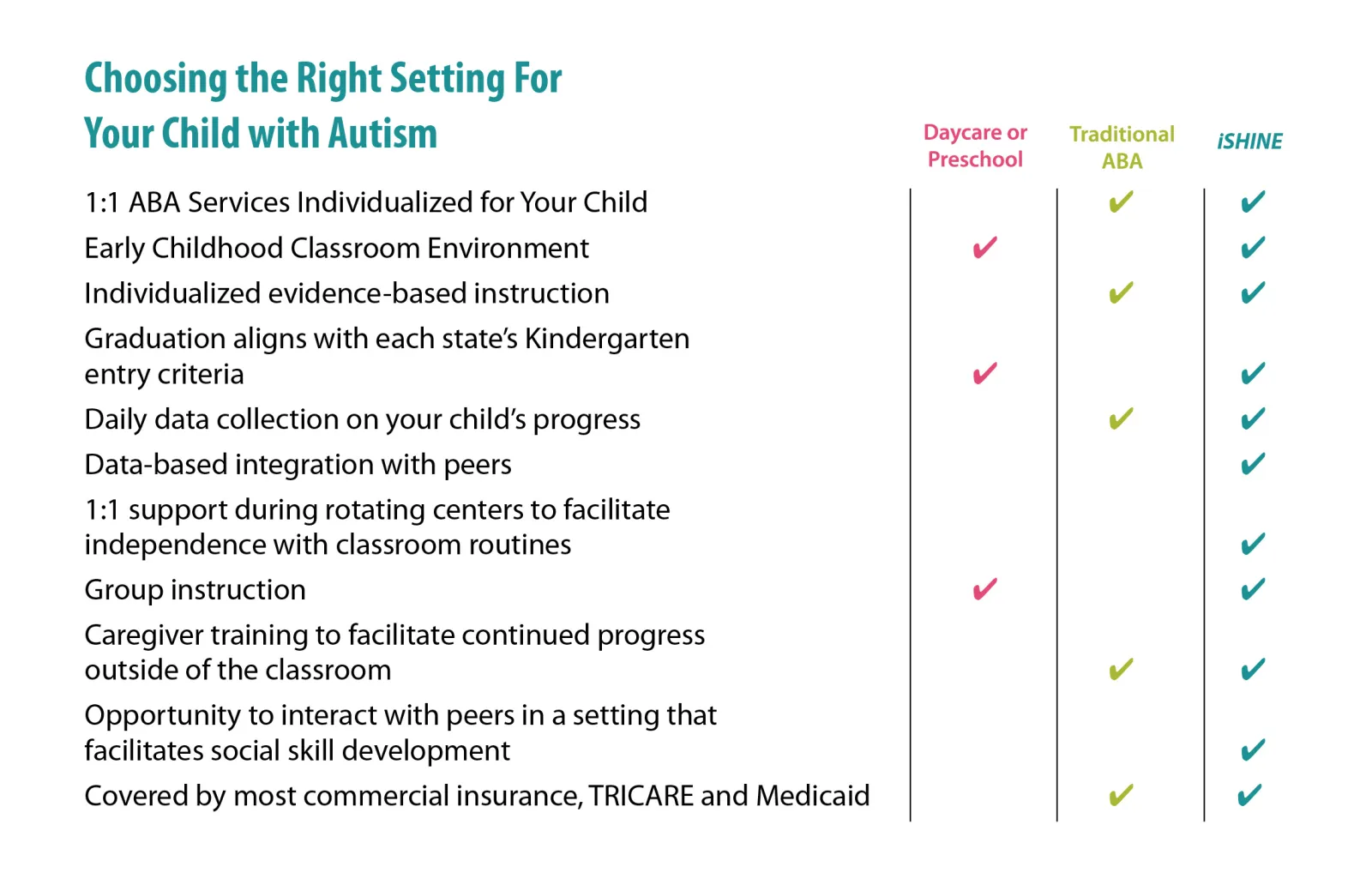 As your child continues to learn during 1:1 instruction, the proportion of time spent with peers and in group learning is systematically increased so we can ensure that integration in a general classroom does not negatively impact your child's rate of learning.
Your child will have daily opportunities to work on social skills and independence to support their transition into kindergarten successfully. Our staff is highly trained in early intervention and knows how to make progress fun by capitalizing on your child's motivation to teach skills during arts and crafts, music and movement, and interactive games.
As your child's caregiver, you play an integral role in your child's progress. One of the many things that make iSHINE unique is our parent coaching and support. Just as your little one is learning and skill building, you will be working directly with your child's BCBA to learn an individualized approach to accelerate your child's progress outside of the program.